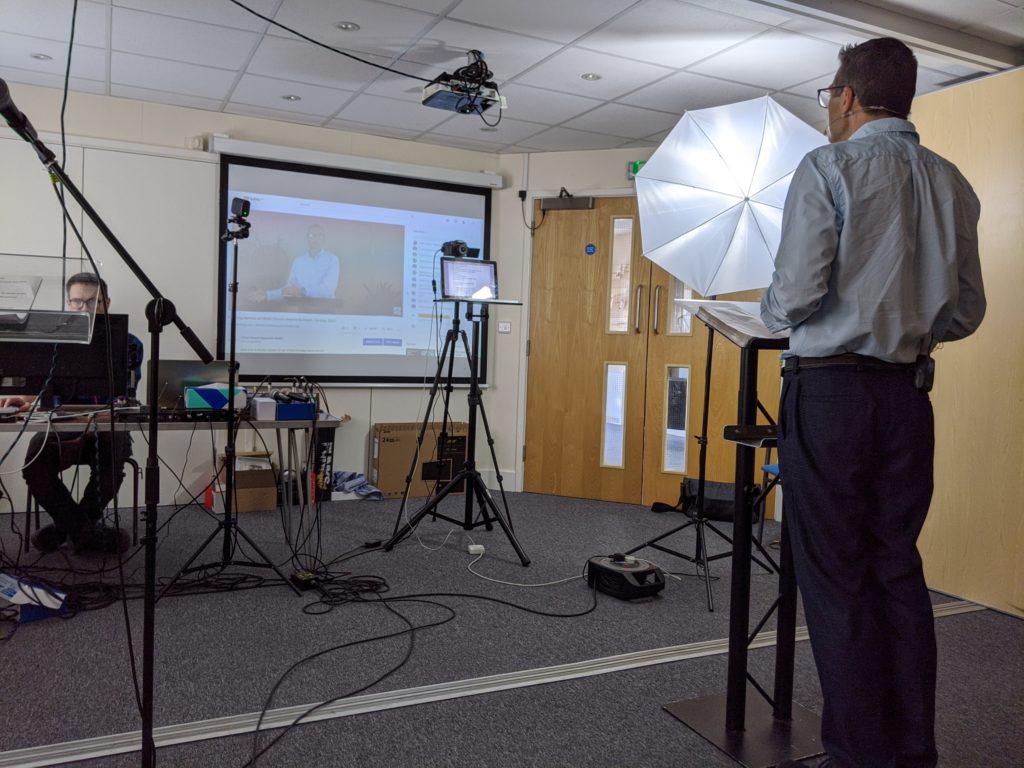 Like many churches during lockdown, our services have moved online. I noticed that around 100 devices tune in live to our morning services online yet previous services have hundreds more views weeks after. You do have to be really careful about viewer statistics but at the very least about as many people choose to watch later in the week.
The data is not conclusive but might data suggests lockdown may be changing our habits for when we want to watch church, as if making it a Netflix on demand kind of show, watching it at a time convenient to us. In the same way as watching other online videos we may even skip through any parts we're less interested in.
On Sunday morning we looked at 1 Peter 1:17-21 where Peter writes out of concern that we shouldn't have a domesticated view of God, that we limit his presence in our lives to for example just the weekly church TV show each week, which we might have on in the background whilst cooking.
Viewing church online at home may mean we multitask whilst watching, which could lead us to becoming a bit blasé about hearing the preaching which Peter says may make us overly familiar with hearing God's word and we may lose our reverent fear.
If listening to God's word slowly becomes background TV, then this could then in turn lead to us becoming more distant from God leading to a feeling of ingratitude for what God has done and will continue to do in our lives. Also it could potentially lead us to be complacent in our faith and to drift away from Him and from attending church in-person post lockdown, instead opting to stick with online services which fit our routine better.
Peter reminds us how we are deeply loved and highly valued children, and that we have a heavenly Father who has redeemed us through Jesus so that we might live in reverent fear of awe and amazement of who God is.
This view of God would in turn encourage us to forget our fears of missing out on other things of the world but instead to live now for Him, listening to his word and regardless of the time or format of listening, get excited about how we are part of a bigger plan and have a glorious future ahead of us.
You can watch the video below – and don't get distracted!