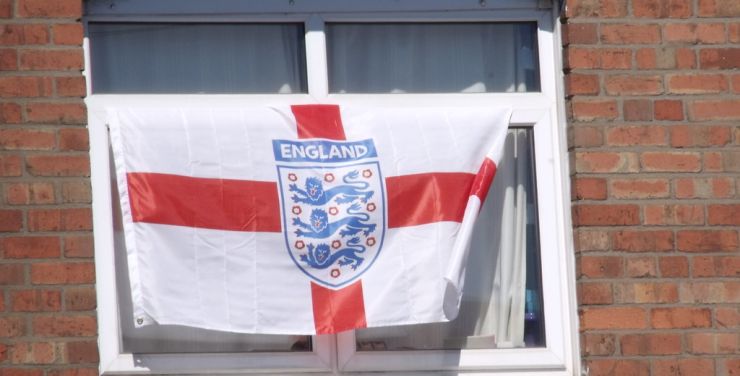 After all the disappointments of the Covid era it has been a joy to have a national cultural event in which so many people have shared in the same experience at the same time. This used to happen much more often with major televised events, but since the proliferation of entertainment channels on demand, shared experiences like these have become much more of a rarity. This has been especially so during the past year when key public and sporting events have been severely curtailed.
So we should celebrate that sense of community, common purpose and enjoyment that England's progress in Euro 2020 has provided. It is part of what makes us human – to enjoy the sharing of an experience as much as the experience itself.
This is one reason why God, who made us, puts us in church communities where we can encourage one another and share one other's burdens. When me meet as believers, our communal spirit is something deeper and longer-lasting than the shared support of a particular team. And when we sing it should be so much more enthusiastic and heartfelt than cheering on our team to victory. We are praising God, the ultimate object of human worship, the one who deserves all our praise, glory and adoration. And we sing to one another great gospel truths which will endure, not just a few hopeful chants which may or may not deliver an England win.
And we recognise that the unity expressed in supporting a team can be divisive in other ways. To be an England fan is to not be a fan of other nations. In the United Kingdom we have the four footballing nations, including Scotland and Wales who made great progress in the Euros this year, but support for them by English fans was fairly muted. The church at its best represents a union that goes beyond national and cultural boundaries and unites us under Christ, our head.
It is also true that, to some degree, the England players, as very public figures, act as role models. The current England squad have some good examples of heart-warming personal stories, including Gareth Southgate, the manager. There has been an almost religious adulation of Southgate over the past few weeks with articles praising his attributes and asking "What would Gareth do?" in various life situations. There are certainly many commendable characteristics in his calmness, politeness, fairness and his single-minded determination to keep to the plan.
Being a good role model, being a good witness to the world, is something the church should aspire to. We can and should present to our society a team of people who have great personal stories and, by God's grace, lives that are attractive as they embody obedience to Christ.
Church leaders should want to be like Jesus, and to aspire to be the kind of leaders who inspire, and who give us a vision for what God wants us to be.
Ultimately, however, we recognise that our church leaders will fail – and actually at some point the England team and the England manager will also fail and people will stop asking, "What would Gareth do?" and revert to saying, "Why did Gareth do that?"
How encouraging that our hope and confidence is not in the England team – or in our church leaders – but in Jesus Christ. Although it has become a bit over-used, "What would Jesus do?" is always a great question but even more importantly, and to our endless comfort, "What has Jesus done?"