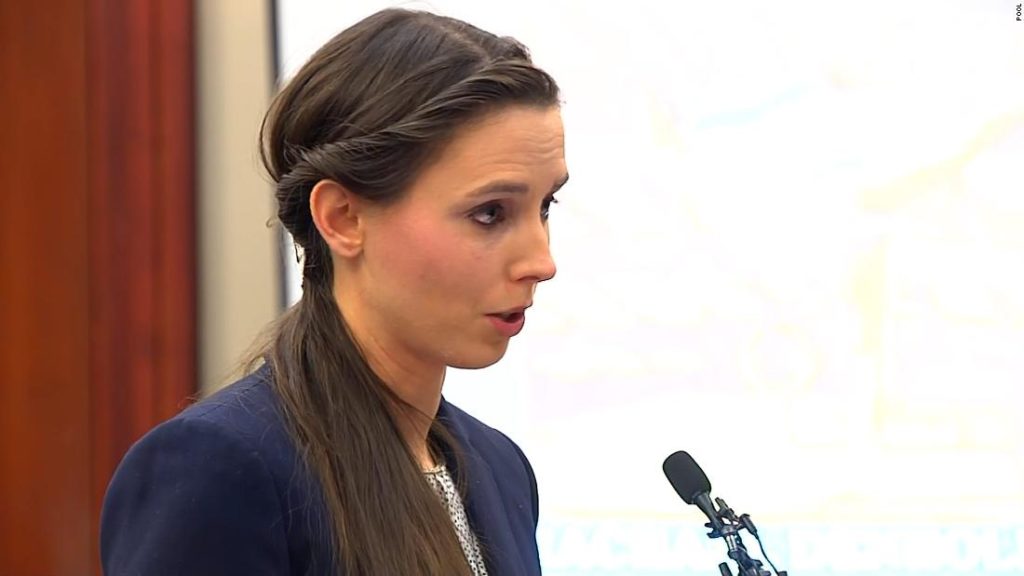 Watch former gymnast Rachael Denhollander in her "victim impact statement" during the sentencing hearing of Larry Nasser, the former Team USA gymnastics doctor who molested her 16 years ago at his Michigan State University clinic.
We are re-posting this as it relates very much to last night's TalkBack on forgiveness
She gives an outstanding speech forensically condemning the behaviour of her abuser, but also so clearly explaining the gospel. It is an incredible testimony to the grace and justice of Jesus Christ. Nearing the end of her carefully crafted and deeply moving speech she says
"Throughout this process, I have clung to a quote by C.S. Lewis, where he says: 'My argument against God was that the universe seems so cruel and unjust. But how did I get this idea of just, unjust? A man does not call a line crooked unless he first has some idea of straight. What was I comparing the universe to when I called it unjust?'
Larry, I can call what you did evil and wicked because it was. And I know it was evil and wicked because the straight line exists. The straight line is not measured based on your perception or anyone else's perception, and this means I can speak the truth about my abuse without minimisation or mitigation. And I can call it evil because I know what goodness is. And this is why I pity you. Because when a person loses the ability to define good and evil, when they cannot define evil, they can no longer define and enjoy what is truly good
"Should you ever reach the point of truly facing what you have done, the guilt will be crushing. And that is what makes the gospel of Christ so sweet. Because it extends grace and hope and mercy where none should be found. And it will be there for you.
"I pray you experience the soul crushing weight of guilt so you may someday experience true repentance and true forgiveness from God, which you need far more than forgiveness from me—though I extend that to you as well.
You can read the entire transcript at the CNN website here.