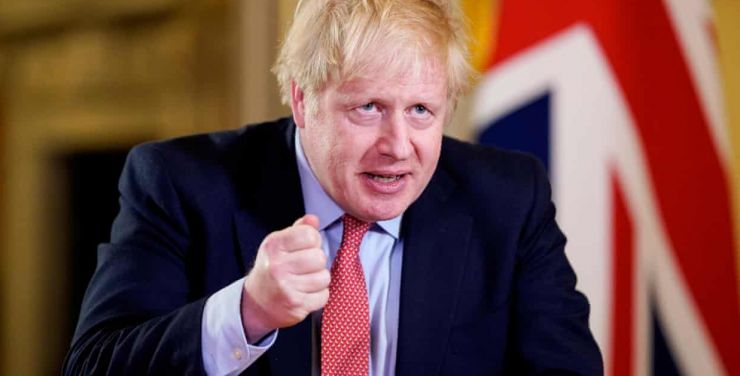 There is a keen interest in what the government has been saying to us recently.
Brexit was a fascination for some of us but that has been far surpassed by our obsession with Covid-19: The Drama. More than 27 million people watched Boris Johnson's televised address on the UK's lockdown on Sunday night, making it one of the most-watched television broadcasts in British history.
The prime minister's statement outlined in broad terms the government's "road map" for restarting the economy and social life in England when the coronavirus lockdown comes to an end.
It pulled in an average of 27.68 million viewers, surpassing the audience figures for the 2012 Olympics opening ceremony and the wedding of Prince William and Kate Middleton. The address also narrowly received more viewers than Mr Johnson's statement announcing the lockdown in March, which was watched by 27.1 million people.
Millions of us are also watching the daily press conferences and devouring the many news articles that seek to decipher the rules, tell stories of tragic deaths and heroic lives and much else related to the crisis.
In addition, there are so many documents giving instructions on how to behave during lockdown. We search them (mostly in vain) for answers to when we are allowed visit our friends, whether we can go on holiday and how we are going to organise our workplace or run our businesses.
All this is a very reasonable thing for us to do under the current circumstances, but I am left with a searching and profound question: Why is the word of God not so interesting to me as the progress of a small blob of protein?
Or to ask it another way: How much time do I spend reading and meditating on God's word compared to my reading and contemplating the latest virus news. How addicted am I to God's word?
Now I know it is not an entirely fair comparison; for most of us our Bible-reading habits will outlast this passing interest in a virus which will soon be forgotten. But still… it makes you think.
The Bible contains the greatest drama ever told: Life and death stories; life-changing words. It describes a deadly infection – our rebellion against God – one that doesn't just affect a small percentage of people; it affects us all. And the Bible points to a life-transforming remedy in the coming of Jesus that is offered to all people. It ought to interest us, and it does interest us, but at times our enthusiasm grows cold, our habits become lax and other things drown out the word of God.
Do we need to be stirred up again?