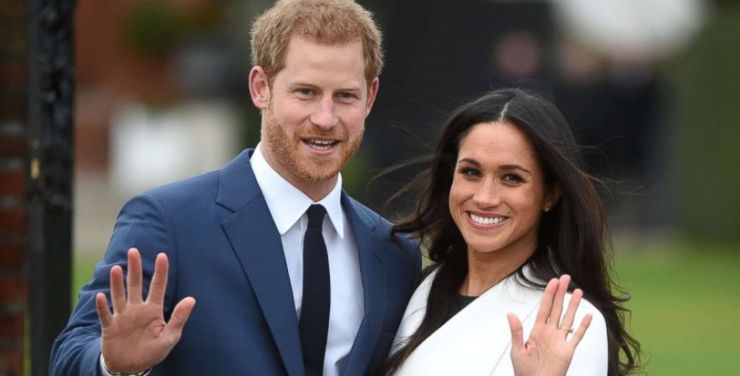 Over the last couple of days we have seen almost blanket coverage of the engagement of Prince Harry and Meghan Markle, and this afternoon we learnt that they will marry at St George's Chapel, Windsor Castle, in May next year.
It is easy to be cynical about the media obsession with the soap opera that is our Royal Family, and the seemingly universal desire for everyone to get in on the act of congratulating them and pronouncing them to be wonderful people.
However, I must admit that as I watched their interview on the BBC after the announcement had been made, I found myself smiling with them and was left with the impression of an authentic relationship of love and mutual respect.
So let us congratulate them for taking this step of commitment. Marriage is a great thing – "an honourable estate, instituted by God", as described in the words of the Service Book. God gave it to us for building happy and healthy communities, but also as a reflection of his own commitment to his people. May Harry and Meghan's marriage reflect something of the glory of God's heart for his own, and, more importantly, may the couple come to understand and believe the good news of the gospel that their marriage will portray.
Here is a prayer for them that you may wish to use:
Heavenly Father
We pray that you would bless the forthcoming marriage of Prince Harry and Meghan Markle and that they would be given a joyful and fruitful life together as husband and wife.
We ask that they may be enabled to make and keep their vows in all truth and sincerity and that they may be good role models for our country in their marriage and public service.
We pray that the evident faith of their grandmother, the Queen, might also be theirs; that as they get to know and learn to love each other they may also know and love Christ Jesus – the head of the church, the true king and the ultimate husband.
We pray this in the name, and for the glory, of our Saviour.
Amen