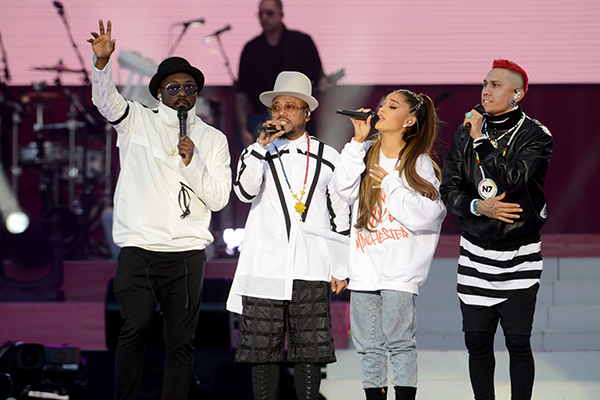 The BBC's TV series 'Broken' highlights the fact that we need a saviour. By Stephen Nicholls.
Do you ever find yourself saying 'I wish it could be different, I wish things weren't as they are?'. Perhaps a marriage that seems in ruins. Or a debt problem that has got out of hand. Perhaps a health problem that has dogged your whole life. Perhaps standing over the grave of a loved one you never thought you would lose so soon. Where my Dad is buried in Cuckfield there is a gravestone nearby that says 'It was not meant to be like this'. You wonder what is behind those words but certainly brokenness.
There has been a series running on BBC 2 called 'Broken', where Sean Bean stars as Father Michael, a Catholic priest working in a deprived inner city parish in Liverpool. Father Michael is a caring man, seeking to help those who come to him for confession and help. It is moving to see him light a candle and say 'Christ is present with us' as he takes confession. The people who come to him are broken and messed up.  A single mum living in poverty who conceals her mum's death for several days so she can collect her pension. A married woman with teenage children who is contemplating suicide because of a gambling addiction. A policeman who has a terrible dilemma over whether he should grass on a colleague.
Yes, we live in a broken, fractured world where we often wish things were different but it turns the thing that is most broken is not the world around us, but people, people like us. We wish we were different, we struggle with our own brokenness.
It turns out Father Michael has his own problems. When Ros, the woman thinking of suicide, asks him why he became a priest, the answer gives is 'to atone' and he had adds 'and I just hope that by the time I die I will have atoned enough.'. It turns out 'the professional' is just as broken as the rest of us. You will have to watch the series to find out what Father Michael is atoning for. There is one episode left to run but you can catch up on the BBC iPlayer.
As an aside Father Michael's theology is seriously at fault here and he needs to understand the words of the new song we sang on Sunday 'I was an orphan lost at the fall' with lyrics like.
… I worked my fingers down to the bone
Nothing I did could ever atone
But Jesus, You paid my debt
In his book 'Side by Side' Ed Welch writes to encourage us to walk alongside each other to provide support and encouragement within a church context. In the introduction he says "The basic idea is that those who help best are the ones who both need help and give help. A healthy community is dependent on all of us being both."
It turns out the best help can comes not from professionals but from friends who are walking with Christ but are equally needy.
"Your neediness qualifies you to help others. Your neediness, offered well to someone else, can even be one of the great gifts you give to your church. You will inspire others to ask for help."
Like Father Michael we so want to fix people, to be their saviour, to be there for them. But like him we always fail as only Christ can rescue people.
"Our task is simple: ask for prayer and then let those who have prayed for us know what God has done. It is simple, but it is also a powerful intrusion of the Spirit in the everyday life of the church."
The local church can be the place where we can acknowledge our neediness as well as minister to those who are needy. It can be the place where we walk alongside each other in the brokenness.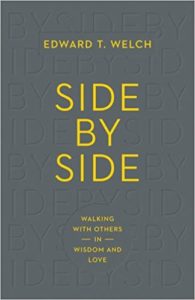 The book 'Side by Side' by Ed Welch, can be purchased on the internet for example from wordery.com or Amazon.