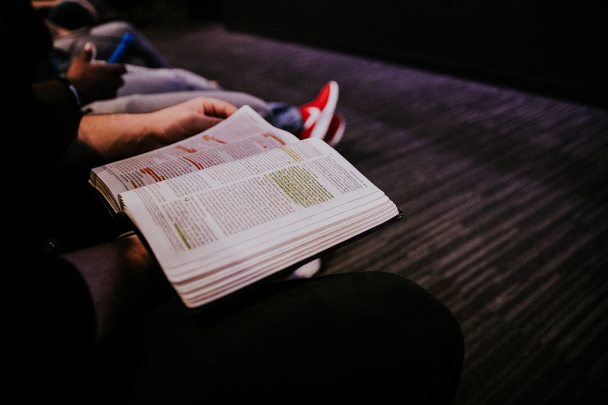 Teach us to number our days aright , that we may gain a heart of wisdom. (Ps 90 v 12)
So, we may be having a lot of time on our hands in the coming days. What to do? May I suggest three things. They might all sound obvious and unsurprising but really important and often neglected.
Firstly, read your Bible. When I became a Christian, I heard about folk who read their Bible all through in a year ! A tall order I thought, so I set myself that target. I did not make it – it took me 18 months. However , if I did not have a target I do not know how long it would have taken. It's like having a bow and arrow with nothing to aim at – somewhat random and difficult. This is not trying to encourage you to read your Bible in 3 months but just to think about a book or two that you have never read and set yourself a target to read it/them, while we are out of our normal routine.
Secondly, study. In Christ Church, we have a body of Bible Studies which I have used and can make available e.g. Ruth , Joel , Habakkuk in the OT and Mark , Luke , Acts , Philippians in the NT. This is a small sample. Alternatively , The Good Book Company produce excellent study guides on Bible books from Genesis to Revelation. Also there is a series called Pathway Guides which are ideal for those new to studying the Bible. I can also recommend "Promises Kept" – an overview of the Bible (I have 4 of these in stock as well as 6 copies of Mark's Gospel – all free of charge) and "These truths alone" – the five Solas of the Reformation.
Finally, pray. Perhaps we can all say that we do not pray enough either individually or corporately. What a good opportunity now to draw near to God through the Holy Spirit and Jesus in extended times of prayer, praise , thanksgiving and petition. Church history teaches us that those who spent most time in prayer , achieved most for the Lord. Jesus and the Apostle Paul being two great examples to follow. We could also spend more time using our Members Prayer Diary remembering every member and their families and the different ways they are being affected by the current difficult situation.
This verse has come to me from two different Christian sources in the last two weeks. So appropriate for us today!
The Lord is good,
a refuge in times of trouble.
He cares for those who trust in him (Nahum  1  v 7)
R,S,P – read , study , pray.
Roger