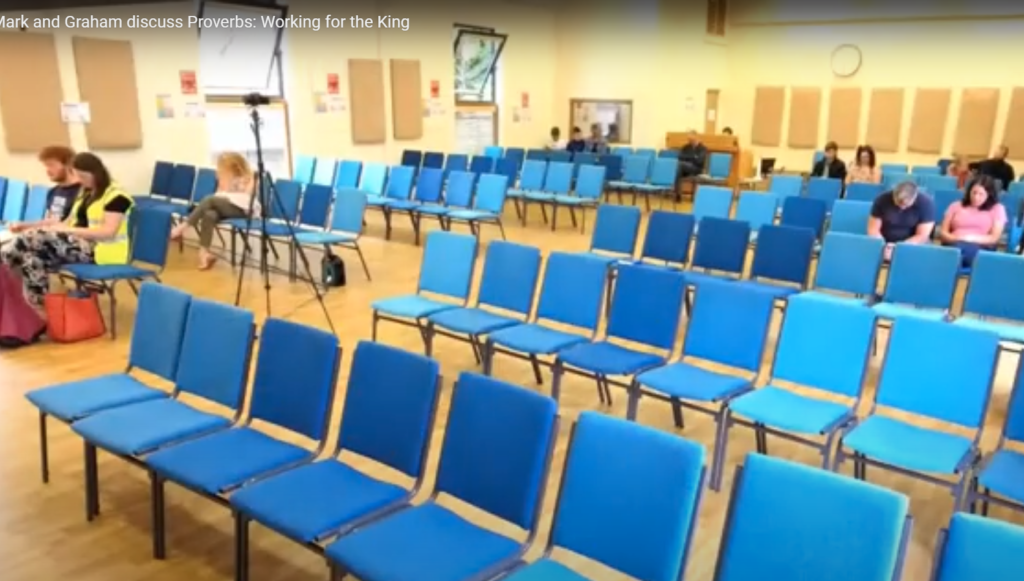 Like many, I was so excited to hear that we could start meeting to do church in a physical building again, and I rushed to sign up and book my place. I had missed my church family and actually being present together so much. I'd missed chats over coffee, other people having spiritual input into my kids, and of course the great privilege of being able to focus on a sermon (if you've ever had pre-school aged kids at home, you'll know how hard it is to focus on a sermon when they're in the room!)
But of course, when that first Sunday rolled around, it was a bittersweet moment. We could only have a small portion of the church members present in the building, we had to stay 2m apart at all times, we had to leave the service promptly, there were no refreshments, we couldn't have kids' groups, there was very limited chatting, and we couldn't sing!
There was much joy in actually being able to see the faces in real life of a number of church members. Being together physically did feel good. And of course, to hear God's word taught from a flesh-and-blood person was wonderful! But much of what we love, and of what is really important, about church was missing. We know that these things aren't want make a church church, but we love them and they help us. I'm sure you, too, are longing for things to return to how they used to be.
But I thought it was actually a really good picture of the Christian life. We are saved, now, through Jesus. But we also know that we still struggle with sinful hearts. We are united with all of God's people, but there are still tensions as we do life together. We are united with Christ, but we are not physically with him. As we keep going, we feel many joys but also many frustrations. We long for the day when the joys will remain but all the frustrations will be gone.
So, as you mourn 'normal church', whether you are able to come into the building for services or not, do so with hope. Remember that even if we never again get to meet together in a non-socially-distanced way, one day, in heaven, we will be together perfectly. And more than that – we will be with Christ! For now, we make the best of what we've got, we strive to serve God and be contented in the situation we find ourselves in, and we long for a day when things will be put right.