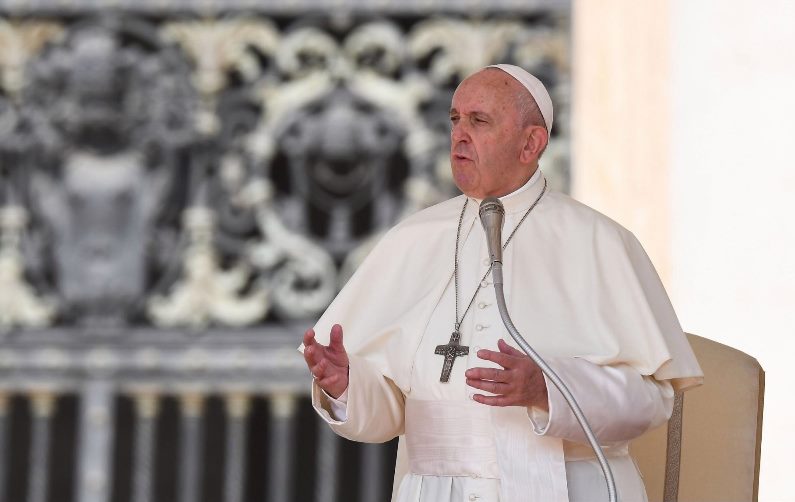 Earlier this month Pope Francis approved changes to the wording of the Lord's Prayer used in the Italian translation of the Roman Missal (the Catholic church's liturgy for its services). Instead of the traditional "lead us not into temptation", the Italian language version will in future read, "do not let us fall into temptation".
This change is clearly not required as a better translation; in English or Italian, or indeed any other language around the world, the Greek word used in the original text has the unambiguous meaning of "leading into" or "bringing into" temptation. There is no passive option of "let", "allow" or "permit" in the possible semantic range.
The pope's justification for the change is, "It is not a good translation because it speaks of a God who induces temptation. I am the one who falls. It is not him pushing me into temptation… It is Satan who leads us into temptation." So he is clearly rejecting the actual word used in the original because it does not fit his theological framework.
We must have some sympathy for Pope Francis. The ways in which God interacts with evil is complex and mysterious and at times it seems baffling to even the greatest theological minds. The language of God permitting evil is generally useful, but it does not fully explain what is happening when we are being tempted. We may say that God is not the author of evil and that he does not tempt people, but in his sovereign purposes we are subject to temptation. He is not a powerless spectator who cleverly works around evil; he is ultimately in control of it all. This is not an easy thing to understand or explain but that does not mean we can ignore the fact of it. The pope cannot change a word given to us by God just because it does not suit his teaching. God meant to say "lead into" and we need to figure out what that means without just substituting other words.
This is not new. In the second century a church theologian called Marcion rejected the Old Testament because he did not like the idea of a wrathful God which he saw in its pages (sound familiar?). Of the New Testament writings, he only accepted Luke and Paul's letters, and he would remove even from them all Old Testament quotations or anything else that contradicted his views.
In our day many so-called "evangelicals" are doing essentially the same thing as they reject the Bible's teaching on sin, salvation and sex because it doesn't fit their theological framework. But it is not just the pope and heretics, both ancient and modern, who do this. We ourselves can sometimes be guilty of ignoring the words of the Bible because we don't like what they say.
So let's keep trying to understand the meaning of the biblical text as best we are able, its words, ideas and teaching. And let's be faithful in believing and passing them on, however inconvenient or uncomfortable this might be at times.