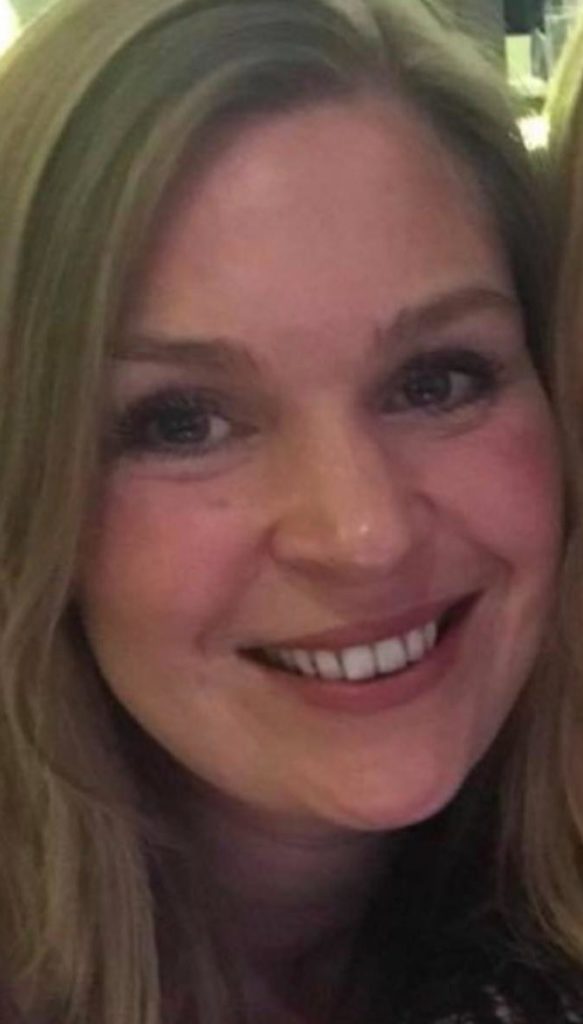 My first memories were of my stepdad and my Mum fighting, I don't know why. I was only about 3 or 4 and my younger brother was with me aged just 2 years old.
I remember trying to take care of my brother by feeding him food from the freezer because my Mum was in bed all day although we didn't know why at the time.
When I was about 6 or 7, I remember the song 'Colours of Day' during assembly which gave me goosebumps and 'Lord of the Dance' which made me feel hopeful. I didn't know it was hope at the time but it was a good feeling.
My Uncle was a Christian and gave me a bible about this time when I went to live with my Nan. We went to live with her because my Mum couldn't look after me or my brother due to her mental illness.
My brother went to live at his dad's house, the man who was abusing my mum – I didn't have any contact with my brother because his family didn't want us to see each other.
I was living with my Nan who was quite hard and didn't show any affection towards me, she didn't want to see any emotions from me about missing my Mum.
My Nan wasn't a Christian but with my Uncle giving me a bible and assembly at School I was hearing about God regularly. My friend Ruth at School was from a Christian family invited me to a Church Club but my Nan said they would be full of weirdos. This made me feel sad, I really wanted to go.
Still living with my Nan at 11 in a home where I was told I was ungrateful, spoilt and just like my Mum. I don't think my Mum had actually been spoilt but my Nan felt like she had lost control over her and didn't want to do so with me.
My stepdad had rejected me because my Nan had made him feel like I wasn't worthy of his love, and that he wasn't the one I wanted in my life because I wanted my birth dad to come back into my life.
I started to feel like I had no love in my life. My Mum had given birth to another baby, a girl called Laurie, and knowing they were living together without me made me feel even more unloved and unwanted.
I decided to take my Nan's blood pressure tablets as I thought this would be a way out, I couldn't take anymore. My Nan was just angry at what I had done.
I saw Mental Health Specialists but this drove a deeper wedge between me and my stepdad as the authorities assumed he had played a part in me breaking down.
At this time my Nan however seemed to soften towards me, showing me love in her way that I hadn't seen before.
It was difficult and strained at my Nan's but they allowed me to visit my Mum and baby sister which made me feel better, I felt like things were improving and I had my family back.
However, the reality was that during the time of my visits, my Mum was actually leaving me to look after my sister while she would go out and drink and see her friends without taking care of us.
My Nan noticed this was going on and confronted my Mum, but my Mum didn't see an issue with it. This proved that she was mentally ill and incapable of caring for us.
My Nan took me home leaving Laurie with my Mum for the time being, we did have Laurie stay with us for a while but my Mum having a breakdown meant Social Services took Laurie away when she was 6. My Nan died and I was left living with my stepdad until my Aunt stepped in and I moved in with her and her family.
Now aged 16, I was angry and messed up with what had been going on. My Aunt got in touch with my birth dad Chris, and told him how unhappy I was and that they weren't sure how to help me.
My Dad wanted to send me to Ireland with his best friend who bred and raced horses to give me a fresh start, however he didn't come with me.
In those three months there were no boundaries, I did what I wanted drinking and partying.
My Dad then brought me back to Haywards Heath and tried to parent me but I was now too angry, independent and bitter to listen to him.
I met a friend in a Pub who seemed a lot of fun. She had been brought up in a Christian home but enjoyed nights out drinking and clubbing – she still had a love for Jesus.
She wanted to pray for me not knowing anything about me, wanted to share her love of God with me.
I told her I believed in God, but I didn't have a relationship with him.
She took me to an Alpha course which I wasn't that interested in but I did enjoy our friendship. We went to a "gospel" evening but I was reluctant to join in. I still remember the leader saying 'O TASTE AND SEE THAT THE LORD IS GOOD'
This made me cry. However despite recognising Jesus was real I continued to live for myself.
Aged 21, I met Dave, who I fell in love with and we had a baby daughter called Faith.
Around this time my friendship with my girl who had prayed for me was reignited, and living close to her I started attending her Church.
I really enjoyed the Church and the friendships I made at the Church, it made me feel like I was part of a community.
However my relationship with Faith's Dad did not work out and so I became a single mother when she was six.
A short while later, I met Jim, who was to become my husband.
I wasn't sure if Jim was meant to be my partner as he was younger than me and I was from a very Charismatic church background whereas he wasn't. We were able to discuss these issues and got on really well so we married in August 2009 and we have three more children together.
We have been very blessed as a family however, there have been many downs as well as ups.
I have coped with these by praying and reading my bible and relying on God's grace to make me the person he wants me to be and a good witness to friends, family and especially my children.
God continually reminds me I need to trust in him and his promises – he will finish a work he has started in me.
I attend the Sussex Gospel Partnership on a Tuesday which helps me by encouraging me to live for Christ and use my witness to encourage others.
I thank God for my family, my home and my husband and the love I have in my life.