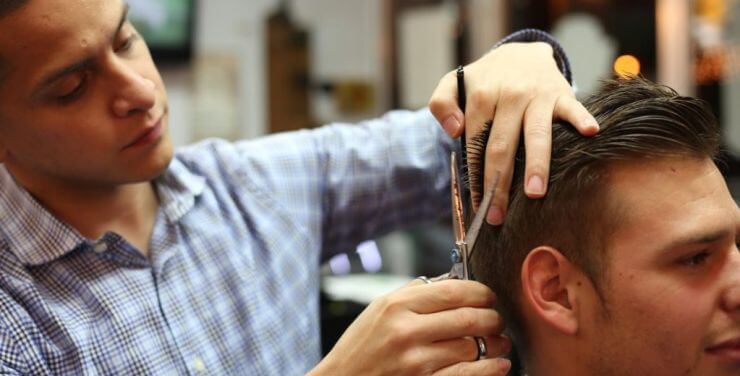 This week Pope Francis advised some 230 Italian Catholic hair-cutters, stylists and beauticians on a group pilgrimage to Rome to 'avoid falling into the temptation of gossip that is easily associated with your work'.
The Catholic leader met with industry representatives at the Vatican on the feast day of the patron saint for barbers, Saint Martin de Porres, a 16th-century barber-surgeon who joined the Dominican order in Peru and spent much of his life helping the poor and sick. The Pope encouraged the hair professionals he met to 'practise their profession in a Christian style, treating customers with kindness and courtesy, and always offering them a good word and encouragement'.
Due to a lack of material to work on, my days of visiting the barbers are a distant memory but it does seem a rather strange group for the Pope to pick on as especially prone to gossip. Perhaps they do hear things that are said to an almost stranger on the assumption it will go no further but I have not experienced any especially blabbermouth barbers in my town. It seems to me that gossip can be found pretty much amongst any profession and any age-group or social setting.
Avoiding gossip, whatever our profession, and acting with kindness and courtesy, is a good and godly virtue and all Christians should be growing in these qualities.
The Bible certainly does have a lot to say about gossip. It warns repeatedly against sharing bad news with a bad heart behind someone's back. Gossip is talking about someone to belittle or slander them and damage their reputation (Proverbs 11:12-13). We instinctively know there is something wrong about it because it is often done in secret. And yet there is a real (albeit short-lived) satisfaction in hearing gossip – it provides a choice morsel that we swallow greedily (Proverbs 18:8), a moment of instant satisfaction.
Sometimes it is done with pure malice but often we just do not think enough about the impact of our words and how we often pander to our pride, insecurity, lust for entertainment or desire to control the narrative around us.
But as Christians we should speak words that have good purposes, that build up and do not tear down, that encourage rather than denigrate people. And we have so much more useful things to talk about as we tell people the gospel.
So as Paul says to his son in the faith, Timothy: '…set the believers an example in speech, in conduct, in love, in faith, in purity'.
Now, off to get another haircut… (I wish)