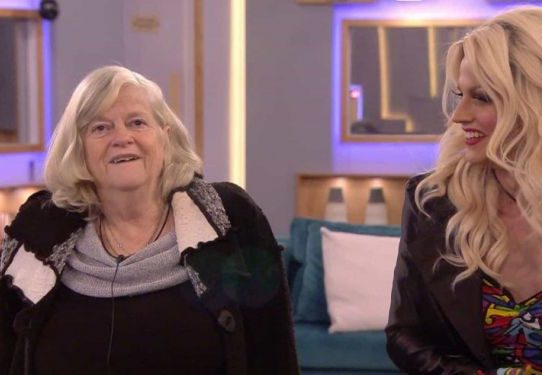 Whether her success on the recent Celebrity Big Brother TV show is a sign of spiritual hunger or down to her being a freak of celebrity culture, Ann Widdecombe's appearance should make us all think.
She is certainly a media phenomenon – some might even say a national treasure. For someone of her generation, who is also a devout Catholic with socially conservative views, to come second in CBB is quite an achievement.
We know there are some serious heresies in the teaching and practices of the Roman Catholic church, but you've got to admire her relaxed, open way of speaking about her faith. Ann was outspoken in supporting the church's teaching on abortion and gay marriage, which is probably a lot harder than telling people the Jesus story. She is a great example to us, who seem to find it easier to clam up or apologise for our faith.
She negotiated access to a Bible for twenty minutes every Sunday, which was no small concession as no books or even pen and paper are allowed in the house. (They're not exactly a literary crowd on BB and besides, it doesn't make great reality TV to watch someone read a book). Would you miss having a Bible? Would you make such a statement that it's that important to you?
Was her success, as she herself later suggested, a victory for free speech – a sign that we are becoming more tolerant as a society? Perhaps, but more likely she was in the privileged position of being able to speak controversially for the purposes of entertainment; most of the things she says would be classified as 'extremist' by some local authorities and the news media.
Was her success due to her novelty value – she is so out of touch that people just enjoy her eccentricities? Maybe, but Ann Widdecombe attributes it to something more. She says it shows a "yearning for something beyond the materialism, sexual indulgence and 'me, me, me' attitude which characterises the age in which we live… those wanting something more than the rat race and the roar of competitive consumerism, commerce and acquisitiveness seek higher meaning and are ready to listen to those who endeavour to offer it."
She claims that even in a climate of "rampant secularism and militant atheism" people are hungry for meaning and purpose – even, perhaps especially, those who are watching Big Brother, searching for meaning in others people's lives that they can't find in their own.
Are we ready to tell them where to look?