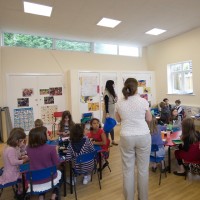 At Christ Church, we love learning together from the Bible and having fun, on Sunday mornings and midweek.
Sunday mornings
Babies
A special room is available for parents to care for their little ones if needed during Sunday morning meetings.  With a one-way window looking into the main meeting and an audio link, we hope you will feel more 'part of things' and able to feed or care for your child as you listen in.
Children's talks
A regular feature of our mornings is a talk for children.  These usually follow a topic or theme for the term.  Children are invited to come to the front and join in.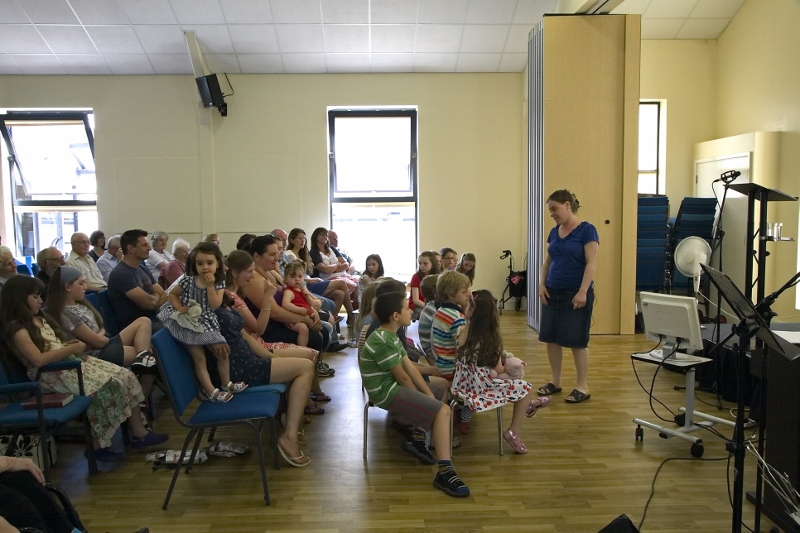 Most Sundays, we meet as all ages for the first half hour or so, and children then leave for their teaching groups.  Each group has a dedicated team of leaders and enjoy learning together from the Bible.
Preschoolers:  Crèche (0-2s) and First Words (2-4s)
Reception to Year 2: Smalltalk
Year 3 to Year 5: Chattabox
Year 6 to Year 8: F-Xtra (alternate Sundays).
Led by Keturah Howard, our Youth Worker
All-Age Sundays (2nd Sunday of the month)
In these special Sundays, we enjoy learning together for the whole service and only the pre-school (Crèche and First Woods) children leave us for their activities.
Midweek
Activity clubs with Bible teaching (term time). 
Each club has a dedicated team of leaders, who plan a programme of activities and outings around the Bible teaching and discussion theme and suited to the children in the club.  We enjoy a variety of active games, drama, cooking, crafts, outings …
ZIG ZAG
School years Reception – Year 2
Mondays 4.30-5.30pm in the church hall.
YOYO
School Year 3 to Year 5
Mondays 6 to 7pm in the church hall.
There is often a waiting list for these clubs!  Please contact Sarah McQuaker for further information – 01444 459 809 or 07906 242 134.
Special events for children and families include Family Fun days and Holiday Bible Club.
We also have the Mayflower Playgroup which runs every day in term time.
We take seriously our responsibilities towards the children in our care.  Group leaders are DBS-checked and we work to our Child Protection Policy.
If you have any concerns about a child, a leader or an activity, please contact Sarah McQuaker (phone 01444 459 809 or 07906 242 134) or Mark Ventham (phone 07719 866 913).
Saltworkz Totz
A parent/carer group 10-11.30am on Thursday mornings in term time
Click here to see the 2016 Saltworkz Summer 'News' including end of term dates, start date, and more!