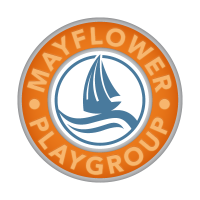 Mayflower Playgroup is part of the church and as a Christian playgroup we aim to maintain a distinctively Christian ethos and to provide regular teaching about the Christian faith. However we welcome children into the playgroup of all faiths, with no requirements for church attendance.
To make an initial enquiry to Mayflower please use this link
We also value each child and aim to provide equal opportunity for the development and growth in self-confidence of each child regardless of their race, religion or beliefs.
The Mayflower is Ofsted inspected. The most recent inspection under the criteria for November 2018 rated Mayflower as "outstanding" with many positive comments from the inspector.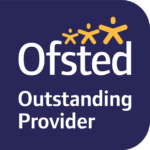 You can read the latest report by clicking here
We also fulfil requirements for the "The Local Offer" which you can read about by clicking here
From September 2018 sessions run from 9.15am to 12.15pm Tuesdays and Fridays and 9.15am to 2.45pm Mondays, Wednesdays and Thursdays during term time. We maintain a ratio of at least one member of our caring and experienced staff to every eight children, with more staff if there are children under 3 present.
Click here for a copy of the Current Prospectus
Click here for information on Current Vacancies
These are the available opening hours

We have a 'child-centred' approach to learning, planned around a child's individual needs and interests and informed by regular observational assessment.
We use the 'EYFS' (Early Years Foundation Stage) framework. The EYFS sets the standards for learning, development and care for children from birth to five. Staff keep up to date with current good practice for early years playgroups and nursery settings.
For further information or to enquire about your child joining Mayflower Playgroup, please contact:
Caroline Nicholls (Supervisor)
Tel: 07713 117 878 (messages will be heard!)
Email: mayflower@cchh.org.uk
Scroll down for term dates
Bank Details
If for any reason you need to pay Mayflower here are our bank details:
Sort code: 20-49-76
Account number 73461459
Please use your child's name as a reference
Term Dates 2019
Spring Term 2019
Monday 7th January until Friday 5th April
(Half term Monday 18th February to Friday 22nd February)
End of term service Friday 5th April at 11.30am
Summer Term 2019
Tuesday 23rd April until Friday 19th July
(Half term Monday 27th May to Friday 31st May)
End of term service Friday 19th July at 11.30am
Autumn Term 2019
Tuesday 3rd September until Monday 16th December
(Half term Monday 28th October to Friday 1st November)
End of term service Friday 13th December at 11.30am