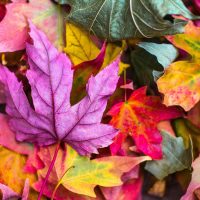 Join us at Christ Church Haywards Heath this autumn for a series of separate training tracks designed to help equip is in knowing and applying the Bible, delivered over four Tuesdays starting on 11th September 2018. 
Track 1: Four Buzz words of our age – Jon Hobbs
Identity… Equality… Freedom… Love
These words, often in use today, hide so many assumptions about who we are and how we should be. In these sessions we will consider what our culture means by these words and see how the Bible's explanation of these things is so much wiser and better. Our hope is that this will not only enable us to engage the ideas of those around us but also explain how the gospel really is what we are all crying out for.

Track 2: You Should Love your Body – Graham Nicholls
What is the thinking behind wanting to kill the unborn and the unable? How can we justify using our bodies in a different way than they were evidently designed and intended? It's all to do with the elevating the self as the ultimate God. Based on Nancy Piercey's Book Love Thy Body we will look at how this separation of body and spirit plays out in the moral choices we are making. We will look at:
The autonomous self

The self and the right to life 

The self, gender and sexuality

The self, sex and relationships
Track 3: Understanding Anger – Mark Ventham
Using four talks by Christopher Ash from the recent BCUK conference we will look at what it is to be angry, and how we respond biblically. Each session will start by listening to the talk from Christopher and then afterward we will discuss what this means for us.
Look around at an angry World

Leave room for an angry God

Find joy in the peace of Christ

Live wisely in an angry world.
Track 4: Bible overview – Nick McQuaker
One Kingdom, one Plan, one Book – an overview of the whole bible
What is the big message and storyline of the whole Bible?  A foundational series for those who want to get to grips with the Bible plot line from Genesis to Revelation. A great aid to understanding the Bible and having confidence in the Bible as truly God's book.
Kingdom beginnings

Kingdom modelled

Kingdom failure

The true kingdom comes
Please complete the form below if you intent to come