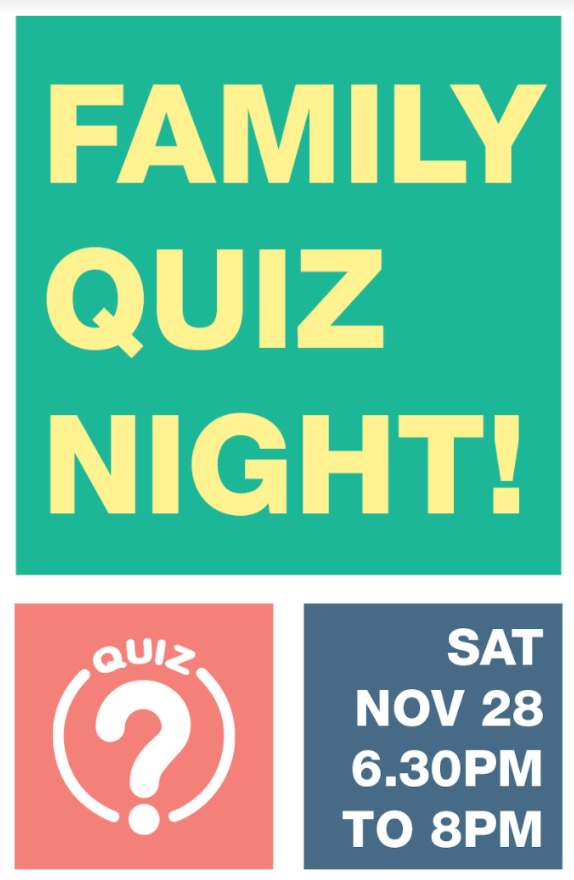 28th November – 6.30pm
A fun quiz for all the family with a short talk after.
Six rounds varying in degrees of difficulty (you may not know what your kids do!). One hour in length with a short break in the middle and a short evangelistic talk after.
Team up on Zoom and tune in, the Quiz will be broadcast on Youtube for easy access for all!
To sign up, Email Andy at andrewbillinghay@gmail.com, Andy will send out the link and how to participate.
Sign up deadline is Friday 27th November.