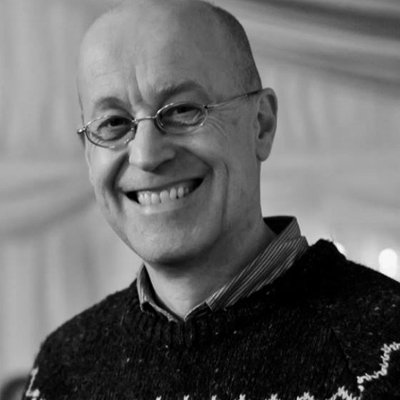 Sunday 19th May 2019 is our Church Gift Day, a day we set aside each year where we have an extended time of fellowship and learning on a particular topic to do with cross-cultural mission. We also aim to raise money and awareness for particular causes over the course of the day. We encourage you to make a gift above and beyond our normal giving to those in need around the world.

This year we have visiting speaker Mark Pickett joining us to talk about his experience with cross-cultural mission. Mark and his family lived in Nepal for many years, he now says about himself: "I seek to introduce people to Jesus and help his followers grow in their faith. I am particularly involved in helping people think through the issues relating to communicating the message of Jesus across cultural boundaries, having spent most of my adult life in Nepal."

Here's how the day will look and we really hope you can join us for as much of it as possible:
10:30am – Sunday Morning Service – The whole service will be focused on cross-cultural mission. We'll hear about some of the ministries we partner with and Mark Pickett will be preaching from Matthew 10 on 'The Joy of Discipleship'.

12:30pm – Ploughmans Lunch – Following the service all those who would like to and who have signed up (it's not too late – click here!) are welcome to wander down to the Christ Church building where we will share a ploughmans lunch together. This is a time of fellowship for individuals and families of all ages and backgrounds.

2:00 – 2:45pm – Q&A Session – This will again be with Mark Pickett and will be a time where Mark shares about 'reaching out to people with other religious traditions'. There will be time for discussion. During this session a children's activity will be arranged in a separate room.
Where is the money going?
The money raised on the day from donations made by members will be split between three ministries:
Supporting Ludgero Neto in his work with "Preach the Word" in Brazil, training pastors in expository Biblical preaching. Neto is a supported mission partner of CCHH already but we were not able to support him fully for this year and would like to try and raise an additional £3,000 to give to him.
Sponsoring Mark Pickett on a visit to Nepal with his family to meet up with the groups of Christians and other non-Christian contacts they made during their time there. Mark will share more about this trip during the day.
Giving some additional support to David Hamar (also a mission partner of CCHH) in Budapest as they are in financial need at the moment.
How to give?
Donations can be made in a number of ways:
Cash or cheque (written out to Christ Church Haywards Heath) in an envelope marked 'Gift Day 2019'
Bank transfer to:
Sort code: 40-11-65
Account number: 30116173
Using reference 'Gift Day 2019