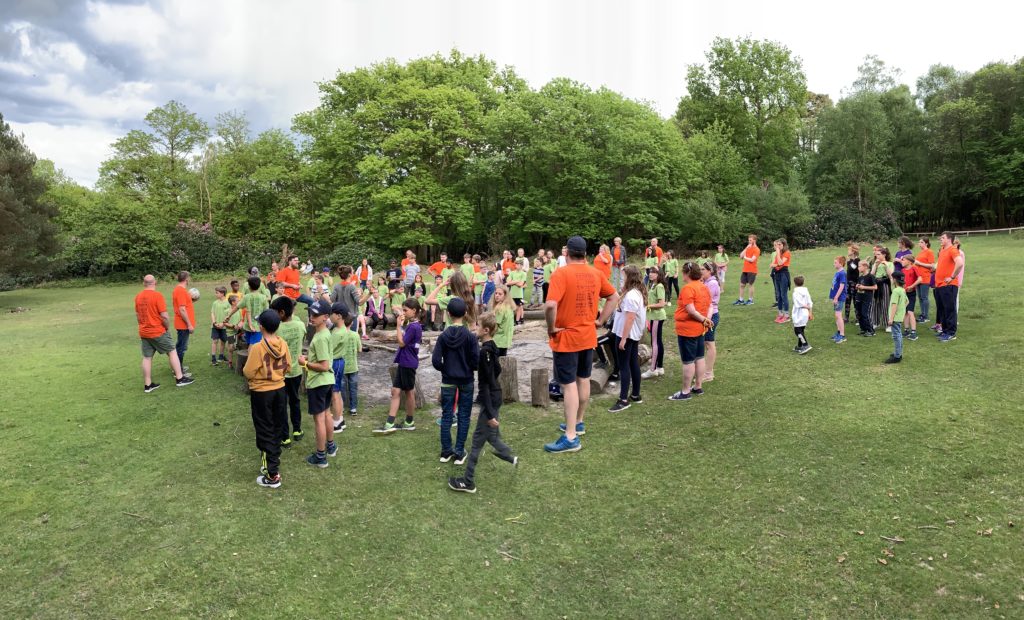 Explore 814 is a residential camp for children who are in school years 3 – 8. There are four nights of camp with everybody sleeping indoors, in dorms. The dates for 2020 are 23rd – 27th May. The camp costs £155 per child, which includes all accommodation, food and activities.
The camp is run by experienced leaders from SGP churches (Christ Church, Grace Church, Cuckfield Baptist Church and All Saints Lindfield) and all leaders are DBS checked. We give the children time to think and find out more about Jesus, with age-appropriate teaching.
We hold the camp at Hindleap Warren, at Wych Cross (about 30 minutes away from Haywards Heath, by car) on a site that boasts an indoor swimming pool, abseiling, climbing, archery, underground tunnels, high ropes, obstacle courses, plus much more – and, of course, plenty of space to have fun!
If you've got any questions, do contact Mark Ventham, the overall camp leader, at markv@cchh.org.uk
Click here to book your child's place. Bookings are open until 31st January 2020, or until all the places are filled, so early booking is recommended.