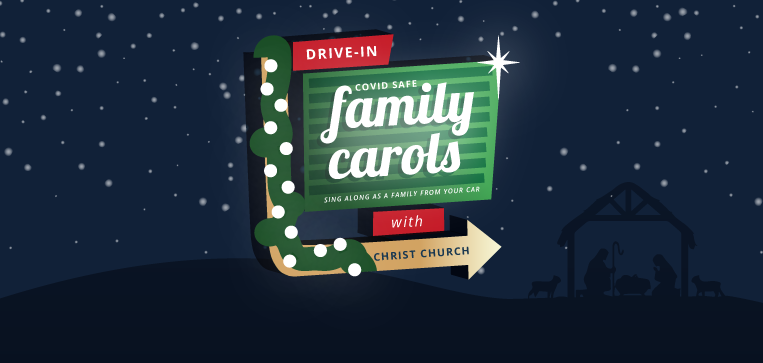 Enjoy carols from the safety of your own cars
If you missed out or if you just want to enjoy the experience again then you can watch the whole recording below. Thank you for being part of such an amazing evening.
---
Join this unique, COVID safe, experience of hearing the Nativity story, and enjoying carols all from the safety of your own car.
This special Drive-In Family Carols is happening for one day only so don't miss out!
It's on Sunday 20th December at South of England (Ardingly) Showground, Haywards Heath, there are three start times to choose from, so join us at either 4pm, 6pm or 8pm.
There will be a full outdoor stage, a large projection screen with professional lighting and sound set up. Join in simply by winding down your car window.
On your arrival, a welcoming team will safely hand out 'goody-bags' to each car packed with songsheets, activity packs for children, a free Christmas book, and pre-packed seasonal refreshments.
The event will conclude after 45 – 60 minutes.
Please book one FREE ticket per vehicle