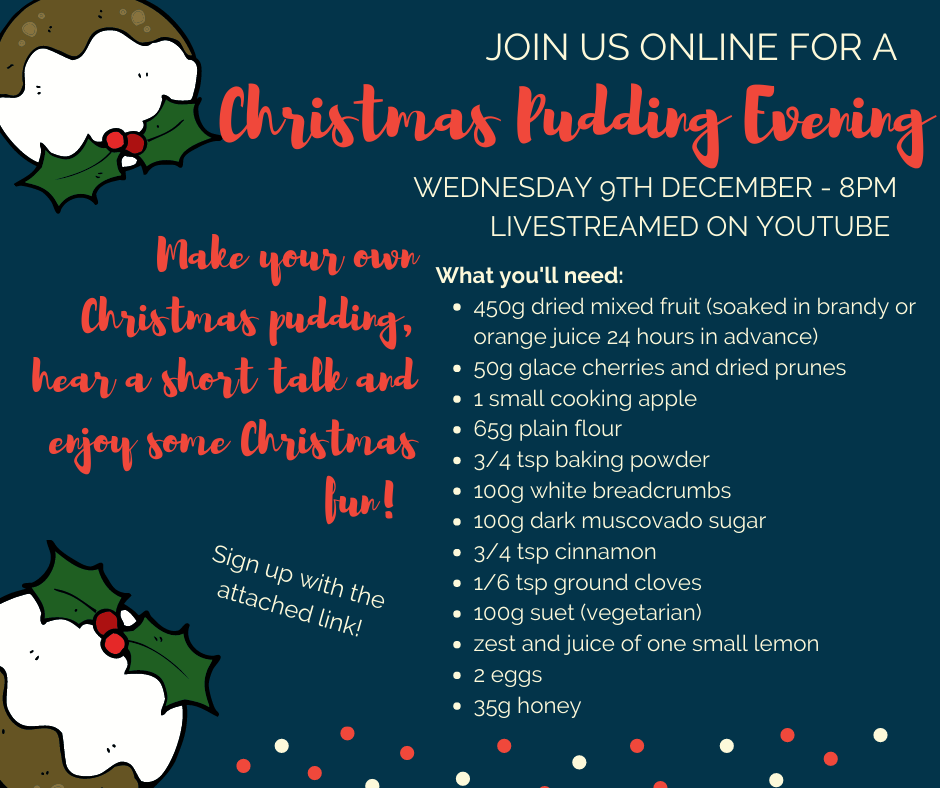 Wednesday, 9th December – 8PM
We are really excited to make the recipe along with you at home on the CCHH YouTube Channel! We have some quizzes, a short thought about Christmas, and some pudding fun planned.
Organise a group of friends on Zoom or just watch YouTube yourself!

We will be live streaming on YouTube (you can either have two screens set up, or get your group organiser to share their screen in Zoom).
Ingredients list:
450g dried mixed fruit (soaked in brandy or orange juice 24 hours in advance)
50g glace cherries and dried prunes
1 small cooking apple
65g plain flour
3/4 tsp baking powder
100g fresh white bread – stale for breadcrumbs
100g dark muscovado sugar
3/4 tsp cinnamon
1/6 tsp ground cloves
100g suet (vegetarian)
zest and juice of one small lemon
2 eggs
35g honey