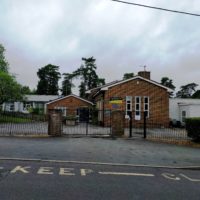 On the Sunday mornings of 2nd July and 9th July, we will be having our morning service at Warden Park Primary Academy, at 10:30am as usual, instead of at the Christ Church building.
The school is just up the road from Christ Church on New England Road – full address is Warden Park Primary Academy, New England Road, Haywards Heath, West Sussex RH16 3JR
The evening services on those dates will take place at the Christ Church building as usual.
The main entrance is where we will enter the building and is for drop off and pick up for the elderly and infirm but not generally where we are recommending that you park
If you pass the main entrance on your left the car park entrance is a little further down the road, also on the left.
Drive straight through and park at the rear on the school playground.
We look forward to seeing you.