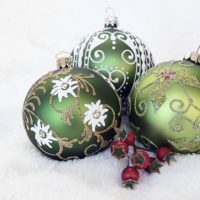 Here's a round up of all our Christmas events!
For any queries about any of the events, email ask@cchh.org.uk or phone the church office on 01444 459 980
Winter Wednesdays
For children and their parents/carers
6th, 13th and 20th December, free!
3:45 – 4:45pm at Saltworks Cafe, 34 America Lane
For those in pre-school up to Year 2
Come and join in the fun as part of the nativity story is told from the Bible.
There will be nativity-based crafts and singing.
Parents/carers must remain with their children.
Saltworks Friends Christmas Carols Tea Party
For senior friends, with short talk and quiz, free!
Christ Church, New England Road
Saturday 9th December, 3 – 5pm
Transport can be provided for those who need it.
Carols by Candlelight
Sunday 17th December, 6:30pm
at Warden Park Primary Academy, New England Road
Traditional carol service followed by seasonal refreshments.
All age nativity service
A fun service, giving the children a chance to get involved.
Sunday 24th December, 10:30am
at Warden Park Primary Academy, New England Road
Christmas Day service
Short family praise service at 10:30am
at the Christ Church building, New England Road