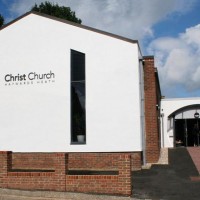 On Sunday morning we are meeting at the Christ Church building in New England Road (just 100 metres down the road from where we normally meet at Warden Park) as we have the joy of a baptism. Do come early so we can pack everyone in.
You will still be able to use the school car parks
Starting from 22 April, both the morning and the evening services will be taking place at Warden Park Primary Academy. We look forward to seeing you!