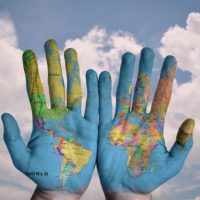 This Sunday (14th May) is our Mission Sunday!
We are having our all-age service as usual at 10:30am, where we will be hearing from Tim Matthews about his work with Africa Inland Mission. As usual for our all-age service, there will be children's groups for pre-schoolers, but school age children will be joining in the main service.
At 4pm we are having a 'Talkback' style service, starting with tea and cake together, followed by an informal presentation from Tim and a time for questions. Everybody is welcome to this, including children.
We will not be having a 6:30pm service.