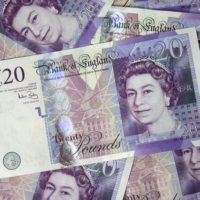 It was in the news last week that Jane Park, Britain's youngest Euromillions winner, is planning to sue the lottery bosses for negligence. When she was just 17, she won a million pounds, and now, aged 21, she says that this "ruined" her life. Jane has commented things such as, "I thought it would make it 10 times better but it's made it 10 times worse. I wish I had no money most days." "I have material things, but apart from that my life is empty. What is the purpose in life?" she questions.
Fascinatingly, Jesus poses a very similar question. "What good is it," Jesus says in Mark 8:36, "for a man to gain the whole world, yet forfeit his soul?" When she talked about why she found life so hard after winning Euromillions, Jane spoke of the loneliness of her situation, "It's scary how different my life is from my friends'," she says, "There's no one in the same boat as me, no one who really understands." She has managed to pinpoint exactly what Jesus is saying when he speaks of gaining the whole world: you can have money to buy everything you want, but that isn't enough. Something else is more important.
What's missing?
That 'something' has something to do with losing your soul, as Jesus puts it, and according to Jane's experience, it clearly has something to do with relationships. These two are intrinsically linked.  The Bible shows us that we were made for relationships, and specifically for relationship with God. But we all go our own way, and through our sin our relationship with God is broken. We lose our soul when we miss out on the one relationship that really matters, our relationship with God.
Jane, at the age of 17, was taken out of any financial difficulties and 'rescued' from her minimum wage admin job when she won Euromillions. And yet, though she had enough money to buy solutions to all of her problems, she was still unhappy. There is a loneliness that pervades even when we can have all the 'stuff' we want. As she is finding out, if we don't have that relationship with God, nothing can fill the gap in our lives.
The solution
On the cross, Jesus took on our sin as if it was his own. Being God, Jesus had the power to defeat both death and sin, rising again. Because of this, we can be in relationship with God, which otherwise would have been blocked by our sin. It is this relationship that we all crave, though many of us don't realise it, and even as Christians, we often forget this. How often are we swept up in the things of men, thinking that if only a certain problem would be fixed, things would be OK? But as soon as one problem is fixed, another rises, as millionaire Jane discovered.
But when we look to Jesus, and enjoy our relationship with him, whether we are rich or poor, celebrating or grieving, we can feel joy no matter what. The apostle Paul says , "I know what it is to be in need, and I know what it is to have plenty. I have learned the secret of being content in any situation, whether well fed or hungry, whether living in plenty or in want." (Philippians 4:12). And what is this secret? A close relationship with Jesus. What a contrast this is to the way many of us look at life.