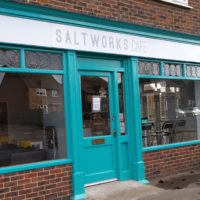 Saltworks is a Christian charitable work to demonstrate the Christian message in the local community by offering help and arranging community activities with a particular focus on the Bentswood area of Haywards Heath, Sussex.
Saltworks Café, 34 America Lane, RH16 3QB
Café phone number 01444 443 774 email ask@saltworkz.org
Open Weekdays 9am-5pm & Saturdays 10am-3pm

In December 2005, Christ Church Haywards Heath took a lead role in opening the Saltworks Café. The café is open to the public Mondays to Saturdays, offering classic coffee, tea, hot and cold meals and snacks, with Internet access, children's play areas and secluded patio. It's a 'normal' café, but also a place for friendship, information, help and advice.
We want to provide:
a useful service to the local community – there is nothing similar in the vicinity
a safe meeting point for people in the community and people from the churches – to build relationships of friendship and trust
a loving, accepting environment where the gospel can be displayed and discussed
improved relationship with local authorities and real insight to community needs so we can focus our churches' activities.
The café menu includes:
All Day Breakfasts
Lunch specials
Paninis
Classic Tea & Coffee
Baked Potatoes
Sandwiches made to order
Take-away available.
For the current menu (Jan 2017) click here…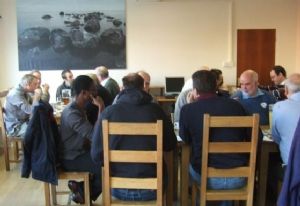 Saltworks also runs a toddler group in conjunction with the church called Saltworkz Totz. Click here to view the flyer for Saltworkz Totz
Also we have regular International Evenings at Saltworks Café – click here or see latest events for details on the next one of these.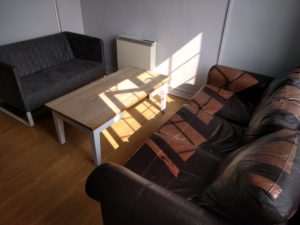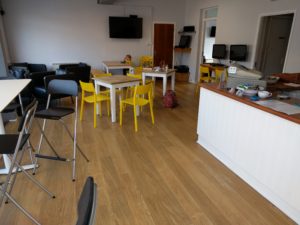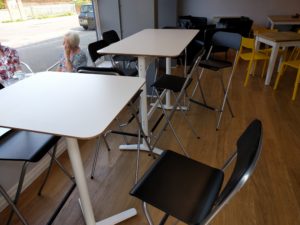 You can donate to Saltworks using this link https://my.give.net/saltworkz
Some photos of the refurbishment in 2005 and the current look of the Café are below.
Gallery