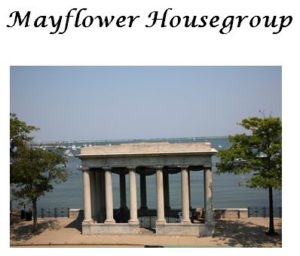 Mayflower Housegroup
We run a Housegroup for resisdents of Mayflower Court in Haywards Heath at 2pm on alternate Tuesday afternoons. Residents are warmly invited to join the group (which meets on their own premises) to study God's Word and reflect on what it says to us.
You are warmly invited to join us in the lounge at Mayflower Court on alternate Tuesday afternoons to study God's Word and reflect on what He is saying to us. Our meetings commence at 2pm and we conclude our time together with light refreshments.
This term we begin to study the Gospel of Luke. He was a doctor and he "carefully investigated everything from the beginning" – about Jesus.
Luke 3 verses 21 – 22
"When all the people were being baptised, Jesus was baptised too. And as he was praying, heaven was opened and the Holy Spirit descended on him in bodily form like a dove. And a voice came from heaven: 'You are my Son, whom I love; with you I am well pleased.'"
Autumn 2017 Term Dates
September
Tuesday 12th and 26th
October
Tuesday 10th and 24th
November
Tuesday 7th and 21st
December
Tuesday 5th December
End of Term Lunch:
Monday 18th December 12:30 to 2pm in the Triple Room at Christ Church.
Saltworks Friends Coffee Morning
Friday 17th November
Saltworks Friends Tea Parties
Saturdays 30th September and 9th December