Mayflower Housegroup
We run a Housegroup for resisdents of Mayflower Court in Haywards Heath at 2pm on alternate Tuesday afternoons. Residents are warmly invited to join the group (which meets on their own premises) to study God's Word and reflect on what it says to us.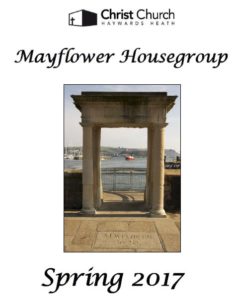 You are warmly invited to join us in the lounge at Mayflower Court on alternate Tuesday afternoons to study God's Word and reflect on what He is saying to us. Our meetings commence at 2pm and we conclude our time together with light refreshments.
This term we hope to complete our studies in Acts, then turn to a short series in the book of James.
James 1 verse 22 – 25
Do not merely listen to the word, and so deceive yourselves. Do what it says. Anyone who listens to the word but does not do what it says is like a man who looks at his face in a mirror and, after looking at himself, goes away and immediately forgets what he looks like. But the man who looks intently into the perfect law that gives freedom, and continues to do this, not forgetting what he has heard, but doing it – he will be blessed in what he does.
Summer Term Dates
May
Tuesday 2nd, 16th and 30th
June
Tuesday 13th and 27th
July
Tuesday 11th and 25th
End of Term Lunch:
Monday 31st July, 12:30 to 2pm
Saltworks Friends Coffee Mornings
Fridays 5th May and 21st July
Saltworks Friends Tea Party
Saturday 17th June, 3 to 5pm