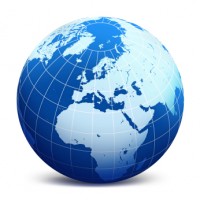 Welcome
We are pleased to welcome many  people from overseas to our meetings. Some are students, some are working on job assignments and some have come to live in the UK.
We want to extend a warm welcome to all international students and visitors and to help them in any way we can. You can come to any of our meetings.
If you would like to study the Bible but your English is not strong,we'd be glad to meet with you to go through the Bible more slowly, perhaps with a translator.
If you are coming to study or live in the Haywards Heath area of West Sussex please contact us by email before or after you arrive. We will put you in contact with one of our church members who will assist you to make new friends, to understand British culture and to practice speaking English.
International coffee mornings
If you'd like to improve your English and make new friends, come along to our international coffee mornings at the Saltworks Hub, America Lane, Haywards Heath.
9:45 – 11am
Mondays 7th, 14th, 21st and 28th January
Mondays 4th, 11th, 25th February (no meeting 18th February)
Mondays 4th, 11th, 18th and 25th March
Monday 1st April.
Everybody is very welcome!