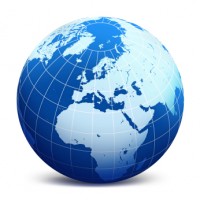 Welcome
We are pleased to welcome many  people from overseas to our meetings. Some are students, some are working on job assignments and some have come to live in the UK.
We want to extend a warm welcome to all international students and visitors and to help them in any way we can. You can come to any of our meetings.
If you would like to study the Bible but your English is not very good, we would be glad to meet with you to go through the Bible more slowly, perhaps with a translator.
If you are coming to study or live in the Haywards Heath area of West Sussex please contact us by email before or after you arrive. We will put you in contact with one of our church members who will assist you to make new friends, to understand British culture and to practice speaking English.
BULGARIAN добре дошъл… CZECH vítejte… DANISH velkommen… DUTCH welkom… FRENCH bienvenue… GERMAN herzlich willkommen… HUNGARIAN üdvözlöm… ICELANDIC velkomin… IRISH GAELIC fáilte… ITALIAN benvenuto… JAPANESE yôkoso… KOREAN (hwan yung hap ni da)… LATIN gratus mihi venis… LATVIAN laipni lūdzam… NORWEGIAN velkommen… POLISH witajcie… PORTUGUESE bem-vindo… ROMANIAN bine aţi venit… RUSSIAN добро пожаловать (dobro pojalovat)… SERBIAN dobrodošli… SPANISH bienvenidos… SWEDISH välkommen… TURKISH hosgeldiniz… UDMURT gazhasa oetiśkom… UKRAINIAN laskavo prosymo… WELSH croeso