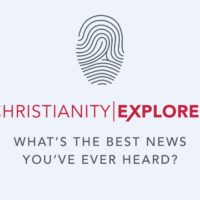 Starts Wednesday evening 3rd May
Christianity Explored gives you the time and space to consider the big questions of life and to explore the life of the person at the heart of the Christian faith – Jesus Christ.
You don't need to know anything about the Bible.
You won't be asked to read aloud, pray or sing.
You can ask any question you want to.
If you'd be interested in joining a course, please come along to Christ Church Haywards Heath on Wednesday 3rd May.
The course runs for about one hour a week, over six weeks.
7:45 for 8pm
on Wednesdays
3, 10, 17, 24, 31 May
and 7 June 2017
at Christ Church
New England Road
Haywards Heath
RH16 3LE
ask@cchh.org.uk