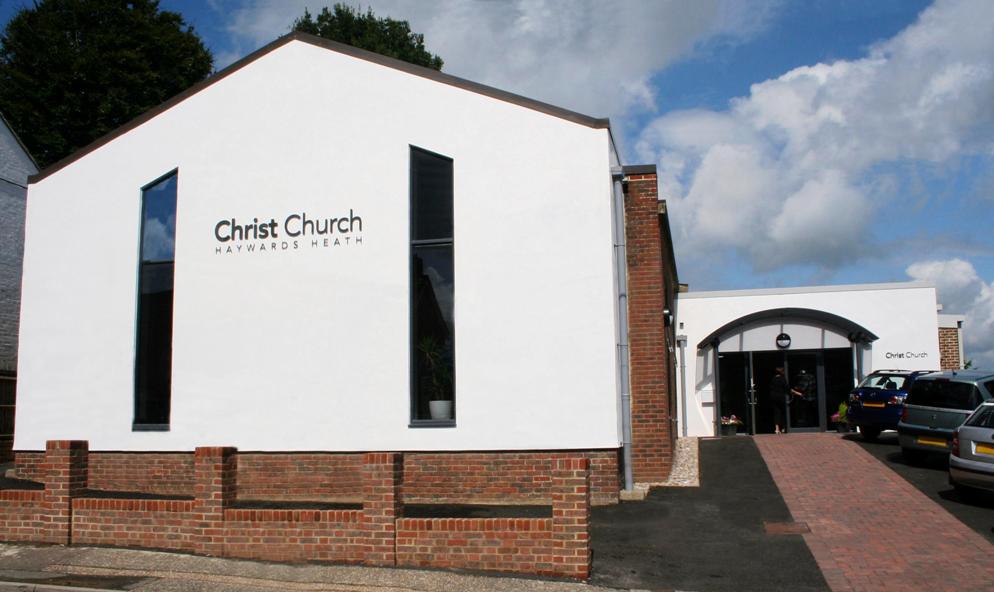 By Road
Using a satelite navigation system the postcode is RH16 3LE and the church is on the immediate left of No 49 New England Road.
Parking
There is very limited parking adjacent to the building and at main meeting times this is reserved for those who are aged or infirm or transporting those who are. There is parking available on New England Road and the other roads nearby but do take care of the parking restrictions and please park responsibly so our neighbours have easy access to their homes.
On a Sunday morning visitors can park in Warden Park Primary Academy's (formerly Heyworth School) front playground. As you come down New England Road towards the church building on your left, Warden Park Primary Academy is on the left before you get to the church building. Use the first entrance to drive into the front playground.
By Rail
Christ Church is approximately 25 minutes walk from Haywards Heath station. Please contact us if you would like detailed walking directions or need a lift.