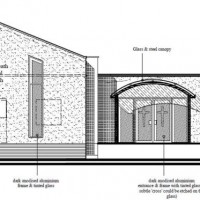 The alterations were made in 2010/2011 to improve the capacity and flexibility of the building so it can be of more benefit to the church and community.
We have created more flexible space so different activities can safely take place at the same time.
The main meeting hall area has been extended and can now be quickly transformed for use by church congregation or children's club.
The church has also upgraded the facilities for the Mayflower Playgroup and created a bright new welcome area.
The main contractor was Watts Construction and the Architect was M E Cassam Associates
Come and take a look – you are most welcome!
Click on any of the photos in the gallery below to see an enlarged version
Gallery